You can now view your ABC eBooks from within the CourseWave platform!
To view an eBook, log in to your CourseWave account, and click on the book cover of the resource you'd like to view. On the book page, you will see the book cover with the title on the left hand side of your screen, and a list of tests on the right.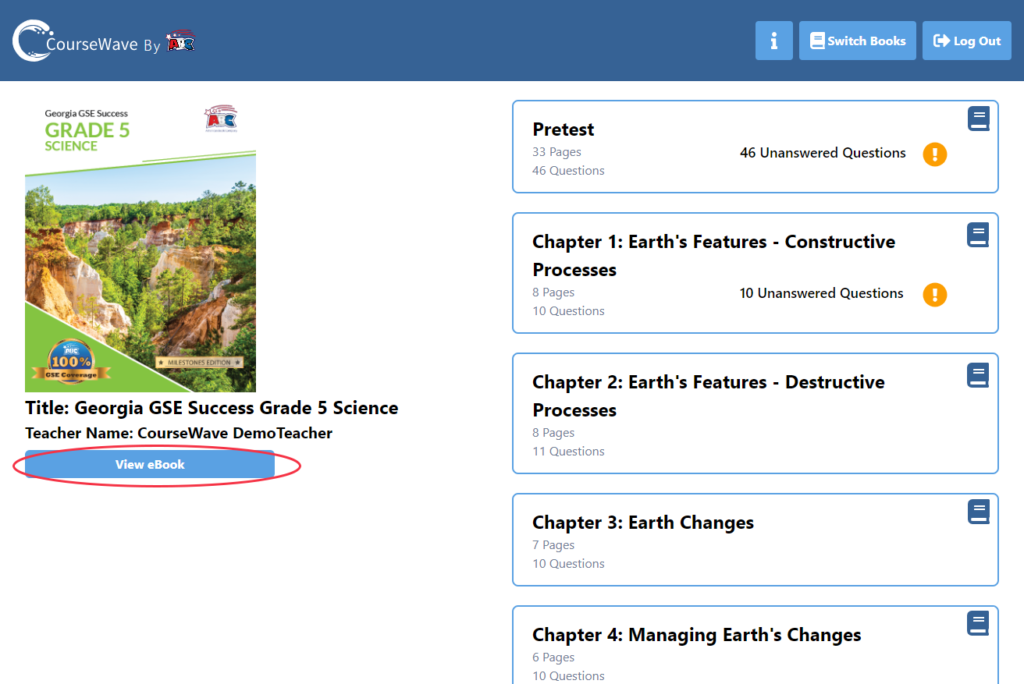 Beneath the book cover will be a blue button that reads "View eBook." Click the button to open the book in the eBook reader.
Alternatively, you may click on the book symbol next to the corresponding chapter test to jump directly to that chapter.
Read Navigating the eBook reader in CourseWave for more information about navigating within the eBook Reader.